Not a fan of reading the instructions?

The VEMA Trader Quick start guide is aimed at getting you up and running in as little time as possible. It lacks the detail of the Getting Started video series, but for those who learn best by doing, this article aims to get you out of the gates so you can learn on your feet.


1. Live VS Paper Trading

The first thing you'll need to decide is which type of trading are you looking to do?
Paper trading is enabled by default.
For live trading, you'll need to add API keys, which can be done in the my account section.
For instructions on how to do so, see here:
https://support.vematrader.com/hc/en-us/articles/4417183825049-Add-API-Keys-Enable-Live-Trading


2. Charting

To start charting, simply click the Start charting button in the top right corner.

Then perform your TA on the chart using the TradingView toolset provided.

3. Trading
There are two basic ways to enter a trade in VEMA Trader.
If you want to enter a position immediately, at current Market Price, use VEMA's Quick Entry function.
If you want to set up a trade that will enter in the future when certain conditions are met, use VEMA's Trigger feature.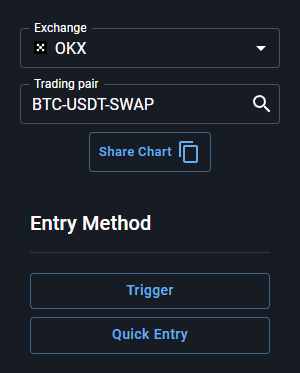 Triggers
Triggers allow you to create trade setups that will only enter when all entry conditions defined by you are met, granting you the ability to set trades up at your convenience and have VEMA enter them without requiring you be active at a screen.

To add a trigger to the chart, click the "Trigger" button.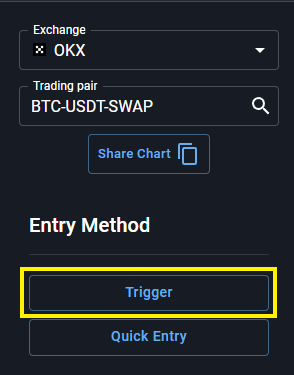 Then click "+Add" and set as you would a standard trendline. To lock to the horizontal or other 45 degree increments, hold shift after placing the first point.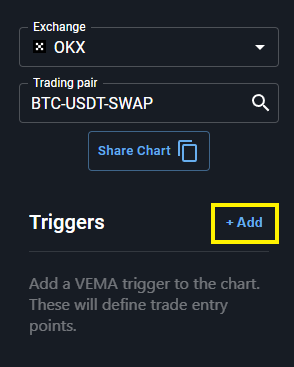 Once your trigger is on the chart, add a setup by selecting "+Add" and setting up your trade as desired (for detailed instructions on setting up trades, see our Setup Guide)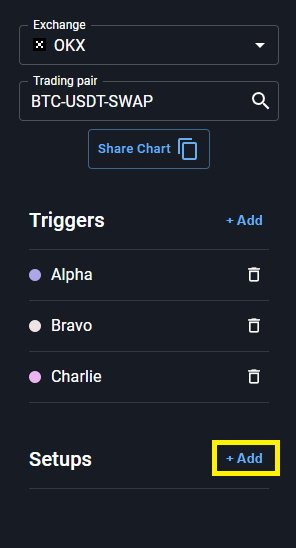 Once you've created all your desired setups (remember, you can have multiple triggers and multiple setups per trigger) make sure to hit the "Submit" button.
Quick Entry
VEMA's Quick Entry is the best way to enter a trade immediately at market price,

Simply select Quick Entry from the Entry Method Panel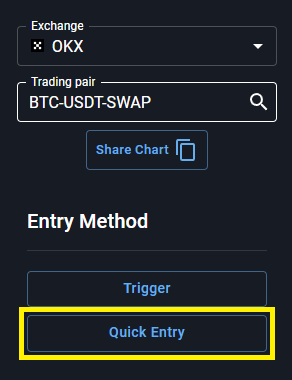 Then set up your trade as desired (for more detail on setting up Quick Entry trades, see our Quick Entry Guide)
4. Monitoring & Managing an open position
Positions can be monitored easily from the dashboard, under the "Your Trades" section. Click here for a detailed explanation of the dashboard, or for a specific explanation of the R:R Indicator see here.
To manage a position, head to the monitoring screen by clicking "View" on the right hand side under the actions column.

To manage a position, click and drag the boxes on the order lines to move your Stop Loss or Take Profits, or close the position by clicking the "Close Position" button.

To journal during a trade, head to the journal section of the monitoring screen. Here you can add add or remove tags, and add comments to your trading journal that will also automatically add a screenshot of the trade when saved.

5. Reviewing a completed Trade
Once a trade is completed, it can be moved to the trade history by reviewing the trade. This is done by clicking the "Review" button on the dashboard.

Once you've added any journal notes or post trade tags, send the trade to your trade history using the "Mark Reviewed" button. For a detailed explanation of the Monitoring and Review screens, see here.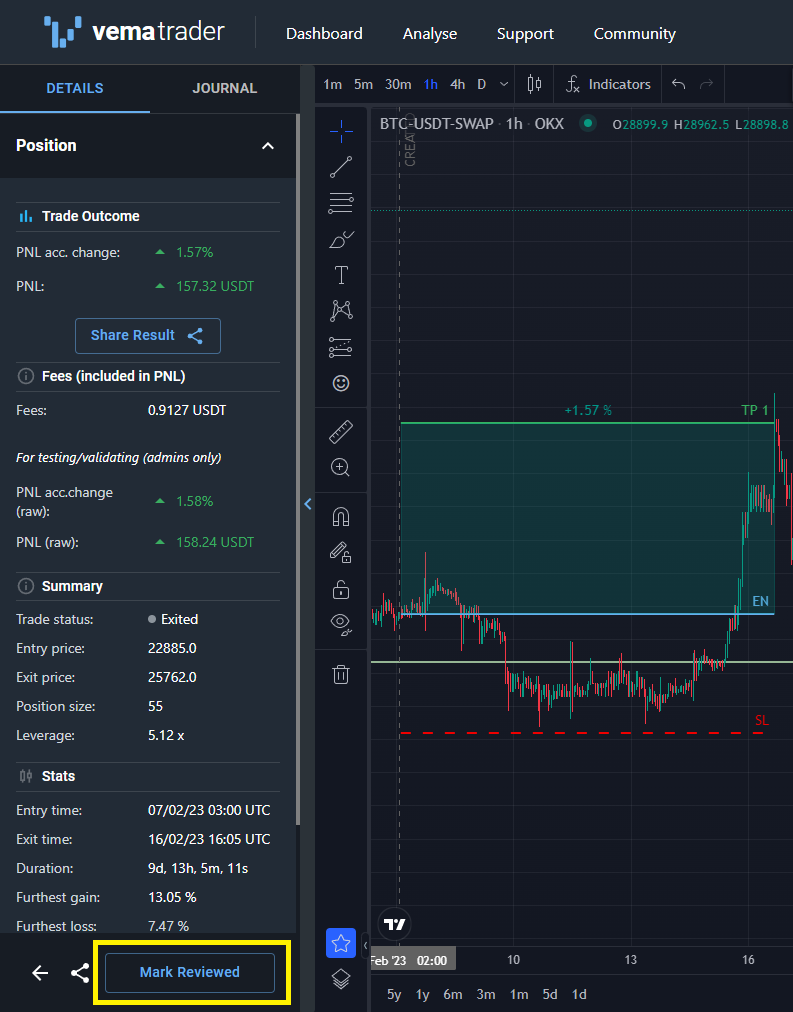 6. Analysing your performance
To Analyse your data, head to the Analyse screen then click the "Add Analysis" Button.
This will bring up a popup, select the tags you'd like to examine as either included or excluded, then click "
Save
" to generate your results. For a more detailed explanation see our
Analyse screen tutorial
.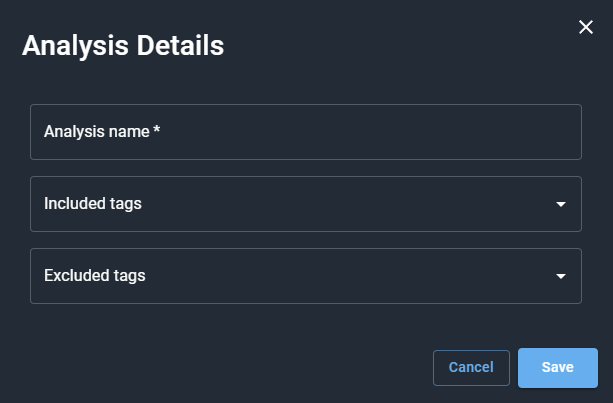 And there you have it, you're now armed with the basic knowledge of how to work your way around the VEMA Trader interface, if you get stuck anywhere make sure to check out our
Getting Started
Otherwise, have a great day and happy trading!