VEMA will always calculate the Risk to Reward (R:R) based off of a trades initial Stop Loss value.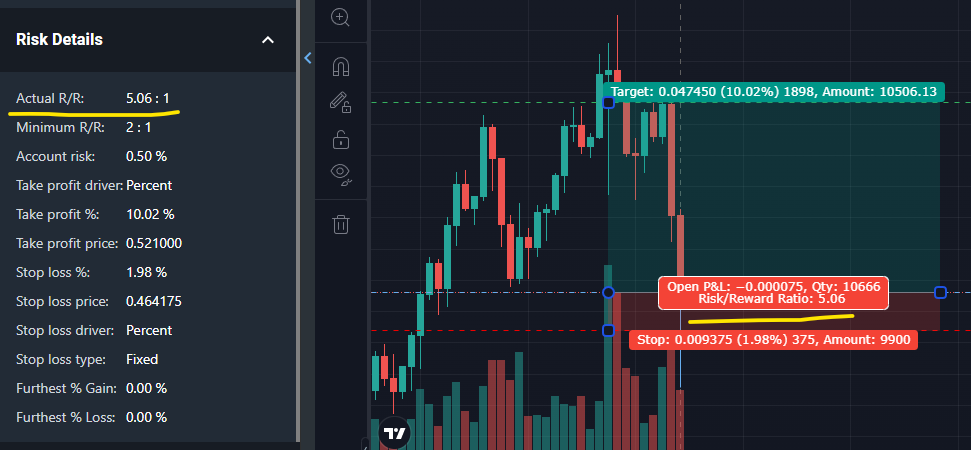 Traders are able to move their Stop Loss closer to Entry, and even into Profit.
When you do this, you may notice that the R:R in VEMA no longer matches the R:R shown by Trading View.
This is because VEMA will always calculate R:R based on a trades initial Stop Loss value.
On the other hand, moving the Take Profit target will affect VEMA's Risk to Reward calculation.
The reason for this is the initial amount risked is always the amount that it was possible to lose. Even once the Stop Loss has been moved, that was the risk the trader was willing to take for this trade.
The moved take profit though, represents the possible reward for the trade, and as such can be continuously changing.
If multiple Take Profits are used, VEMA will use the average exit price, weighted by the allocations for each Take Profit, when calculating Risk to Reward.
Because a trader can move the Stop Loss, note that VEMA's Risk to Reward may not match the TP/SL tool in TradingView.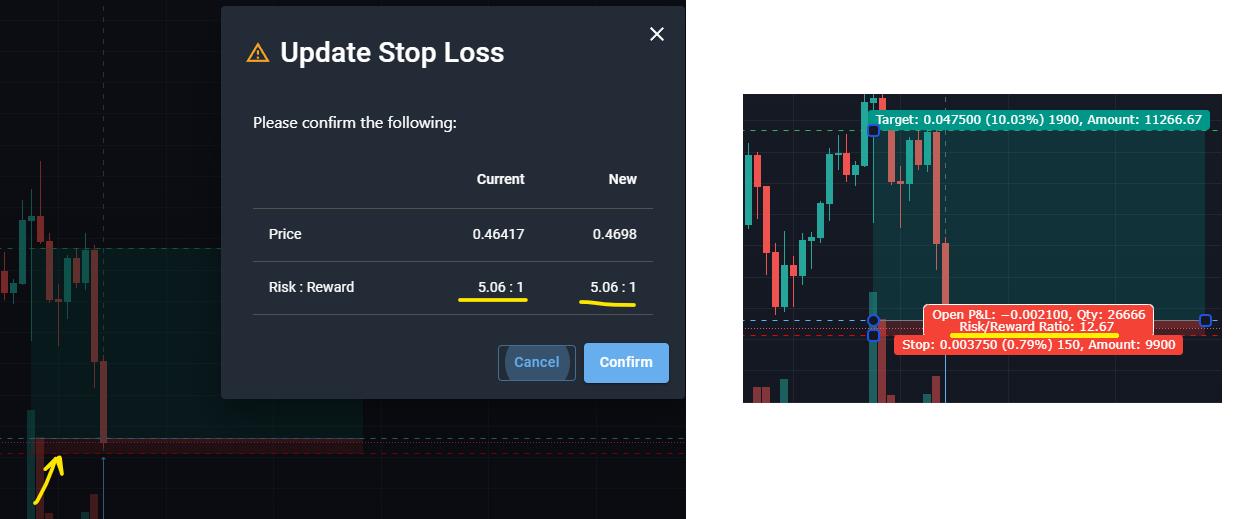 VEMA does not let traders move their Stop Loss further from a trades initial value, as this would mean risking more than the initial Account Risk Percentage.