Our ninjas have been hard at work to make VEMA the best trading platform on the planet! 🌎 Introducing the latest release, 1.1.3, which includes a vast range of exciting improvements

☀️ Improvements
Like our Break and Retest Strategy, Bounce and Cross now have path drawings appearing on the chart. Say what? 🤯
While entering a Quick Entry trade, the indicative entry line now moves with live price. A great tool for scalpers! 💪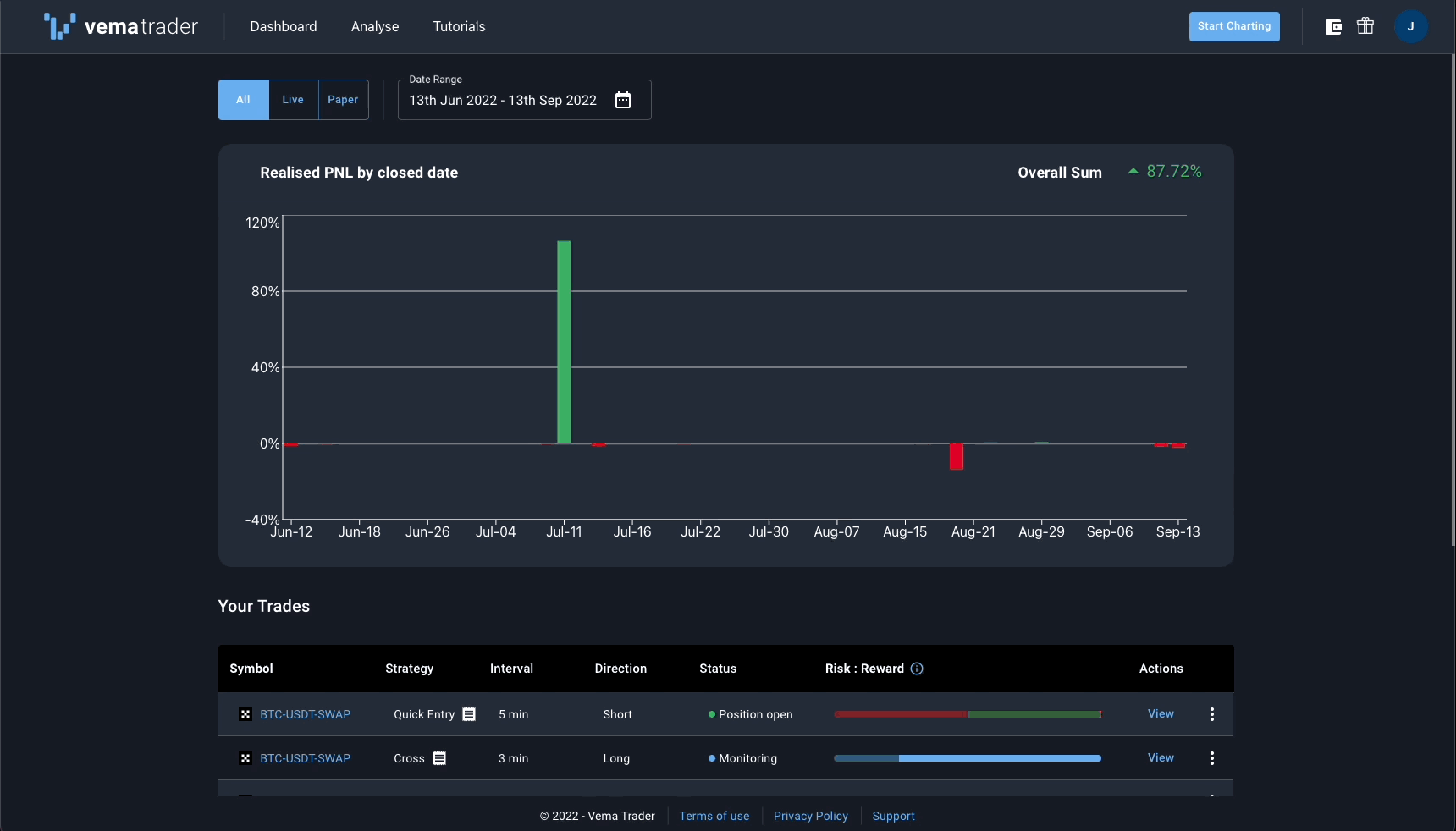 We now auto tag all previous and future trades with Win/Loss/Breakeven/NoTrade. Analysing your trading data just got even more powerful!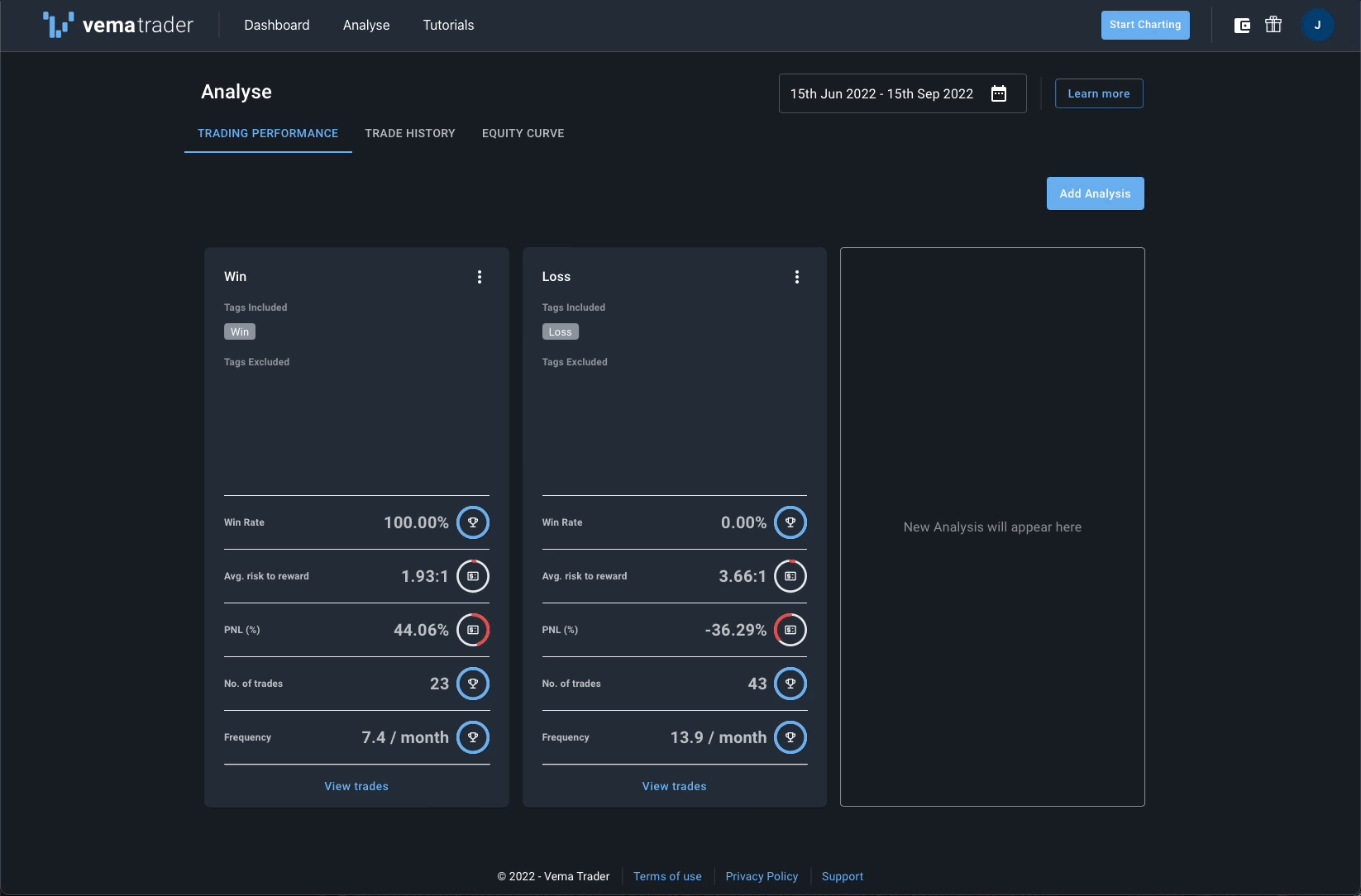 Our zero position size and base currency errors have now received more user-friendly messaging.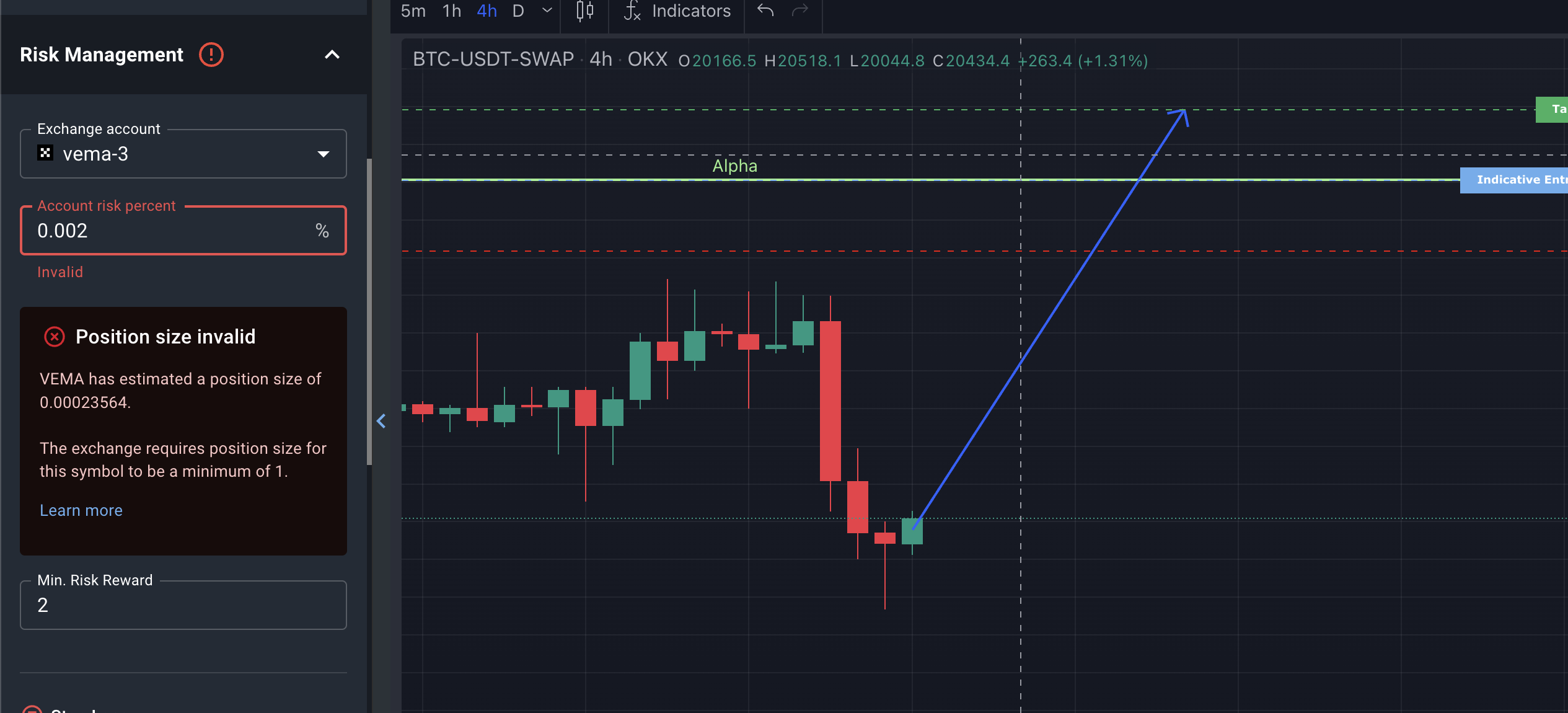 Our Start Charting demo page has received a revamp to match our application. You can visit this page here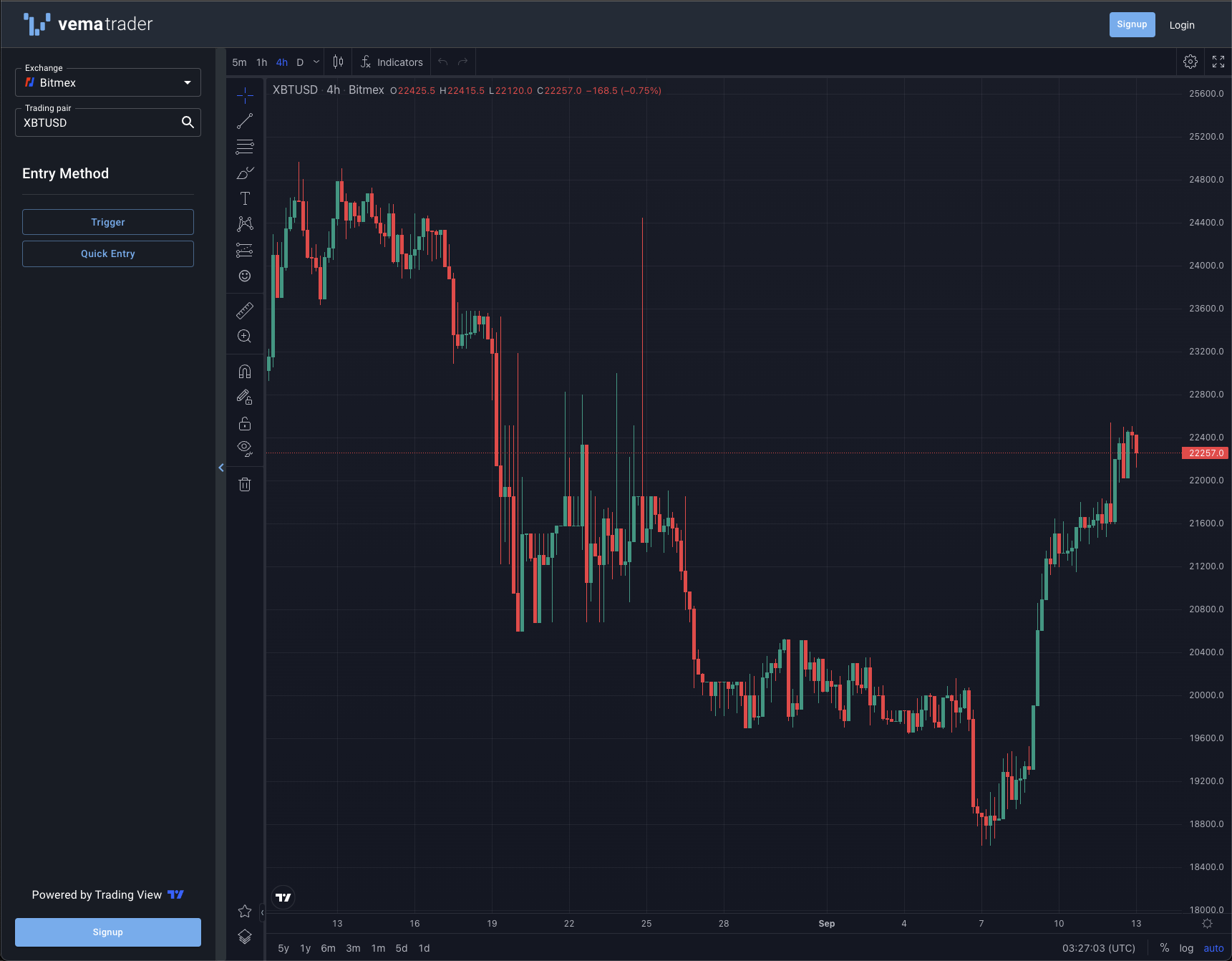 🐞 Bug fixes
In our continued effort to make VEMA Trader the most reliable trading platform, we eliminated a number of key bugs;
Start Charting
The Other Side of Trendline (OSOTL) stop loss type now considers the distance to confirm in its risk management calculations.
Changing the Distance to Confirm and Activate values on Break & Retest and Bounce moves the TP/SL trigger lines and values correctly.

TP/SL values now re-trigger validation when the metric type is changed.

TP/SL values no longer reset to 1:1 R:R when moving triggers on a tradeplan you're creating/editing
Trade review
You can no longer enter edit mode while in an open position or open a position while in edit mode when VEMA is open on two separate browsers or tabs.
Now when you edit a trade and move the trigger line, the SL & TP should move when the percentage metric is selected but not when the value metric is selected.