The VEMA Trader team are thrilled to bring you our latest version, 1.1.1, automatic tagging of day of week and time of day, and other general improvements and bug fixes.
If these don't automatically update for you, perform a hard refresh using Ctrl+Shift+R while in the VEMA Trader application.
📅 Automatic Tagging
Trades are now automatically tagged upon creation with Day of the Week and Hour of Day 🎉
You can set your timezone for these tags in the "My Account" > "Settings" section of VEMA Trader, which will retroactively apply this timezone to all trades on your account.
Check out how it works below: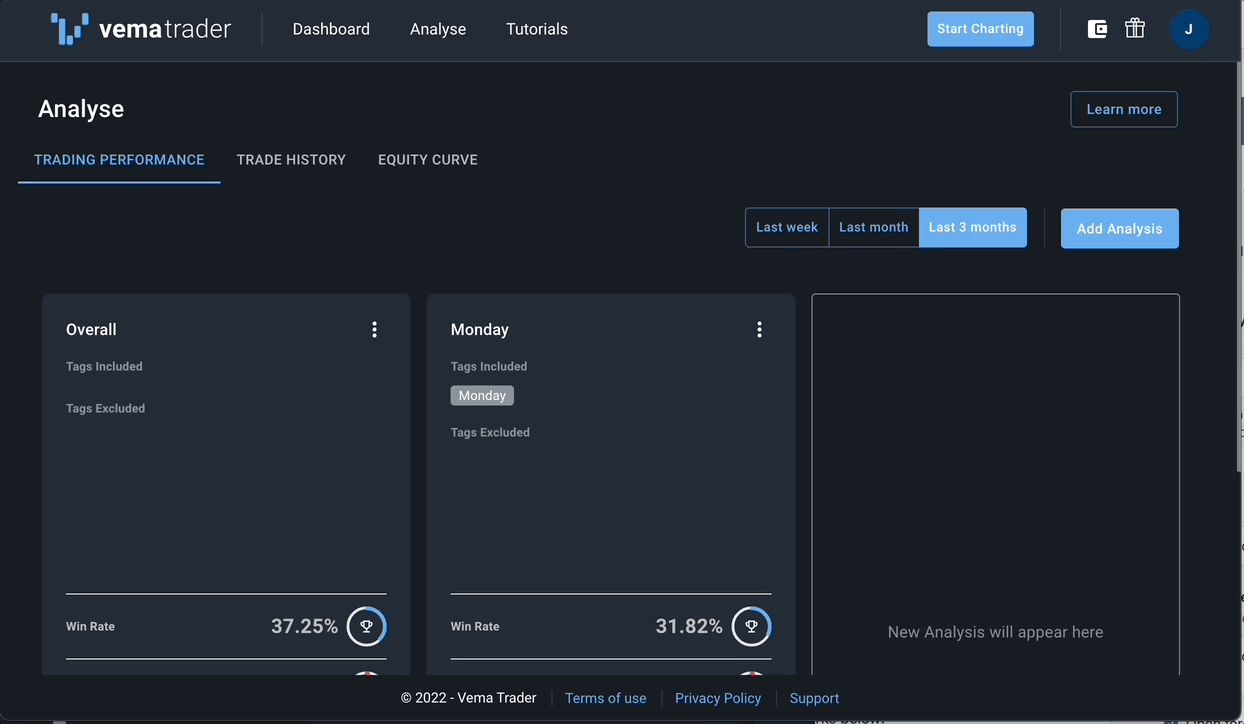 ☀️ Improvements
Journal entries now show a position was manually entered and exited by the trader.
Adding an API key now causes a hard refresh, so that exchange account can be used immediately.

Improve our "Insufficient Account Balance" VEMA Log messaging.

Improve our "You do not have the required base currency" messaging by including base currency for pair being traded.
Analysis and dashboard pages now load more than 95% faster 🤯
Users can now move triggers while creating a trade setup and VEMA will adjust accordingly
🐞 Bug fixes
Fixed an issue where trade history wouldn't load for users with more than 600 trade plans.

Take profit or Stop Loss price no longer change to fill price upon exit.

Paper trades no longer block live trades from opening on the same symbol.

Prevented duplicate trades appearing from multiple clicks of the "Confirm" button on the start charting screen.
Fix an issue where autofill values don't account for Distance to confirm on break and retest and bounce.

Fix loading chart error when the price scale is on the left side of the chart.
Note
If you're not currently seeing these changes, perform a hard refresh by pressing Ctrl+Shift+R while in VEMA Trader.