The VEMA Trader team are extremely excited to bring you our latest version - 1.0.15 which includes the user settable defaults, general improvements and bug fixes. If they don't automatically show up for you, please press Ctrl+Shift+R while you are in VEMA Trader.
⚙️ User settable VEMA defaults
Always trade on a certain exchange? Always set a certain minimum risk to reward? Introducing VEMA's default settings! 🎉 A simple way to set default values for fields in VEMA saving you time with fewer clicks. Watch below to see how: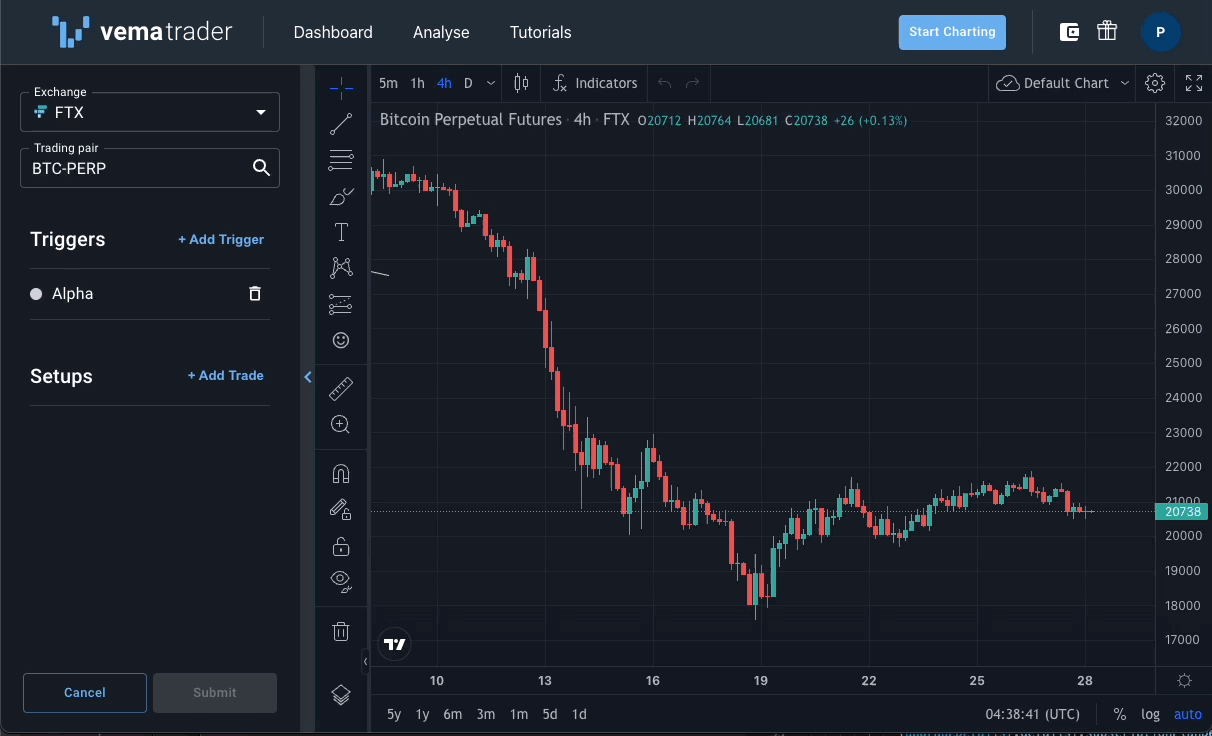 We also included a mandatory journal option as a setting now! Set as off by default, turning this toggle on will require you to enter all fields in the journal section of the start charting screen. Another way VEMA can encourage good trading habits!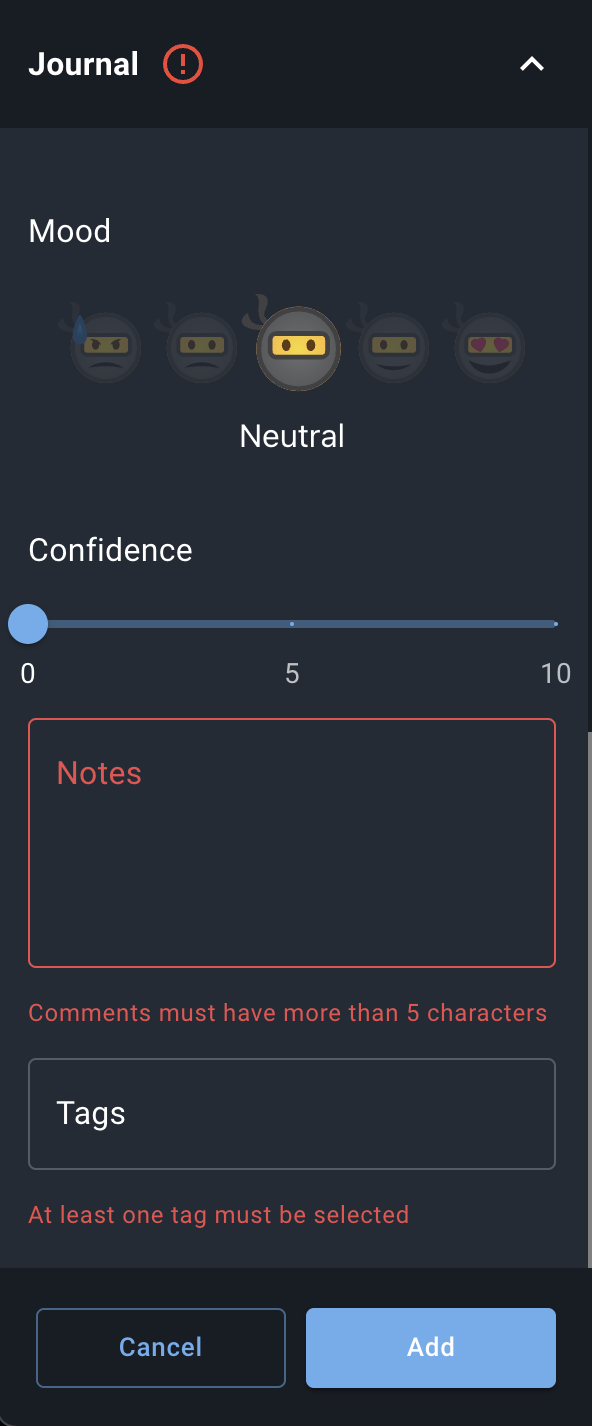 ☀️ Improvements
Trade creates
The zero position size error message has now been redesigned to improve user experience and discoverability of the issue.

🐞 Bug fixes
Fixed an issue where our demo version of the start charting screen was not loading.

Address an issue where OKX real-time klines were updating incorrectly for intervals higher than 1m.
NOTE
If you're not currently seeing these changes, please do a hard refresh by pressing Ctrl+Shift+R while you are in VEMA Trader.