The VEMA team is incredibly excited to bring you our latest version - 1.0.13 which includes a new strategy, along with a few improvements, and bug fixes. If they don't automatically show up for you, please press Ctrl+Shift+R while you are in VEMA Trader.
☕ Break and retest strategy
A whole new strategy has arrived at VEMA!
The third strategy to be introduced after the 'Bounce' and 'Cross', the Break and Retest strategy has simplified the way you can catch bullish or bearish breakouts and their retests against previous resistance or support. Trading that trend has never been so easy. Check it out below: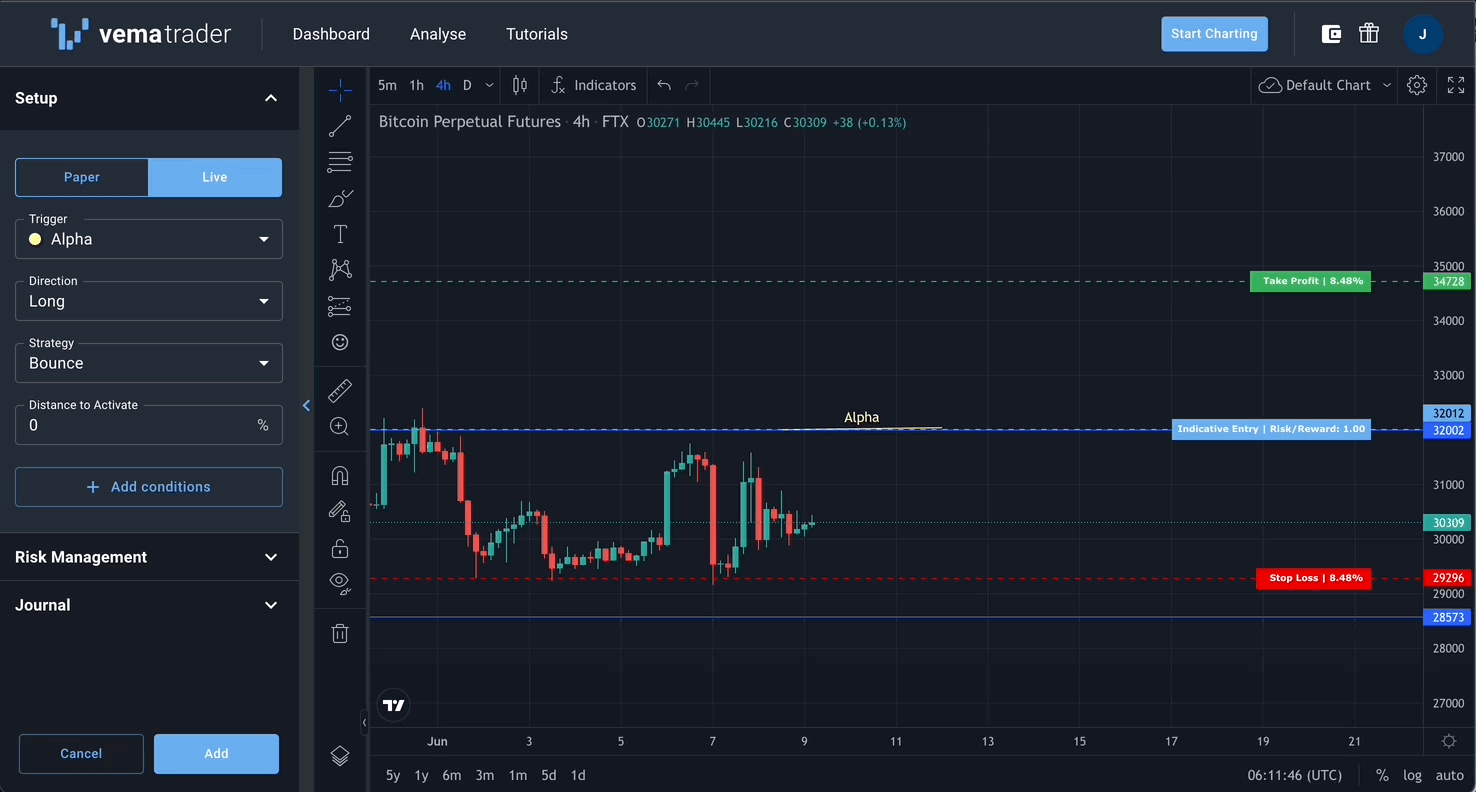 To learn more about the Break and Retest strategy and how it works, visit our support article here
📊 Fixed Range Volume Profile indicator.
Volume profiles are incredibly helpful for understanding supply, demand, and overall liquidity. Volume profile tools make it possible to analyse volume trends at specific price levels and specific moments in time. Study trends in your charts with ease!
☀️ Improvements
Trade Review
VEMA's Brag/Share cards just got a facelift, including the ability to the copy brag card to your clipboard for easy sharing across your social networks 🎉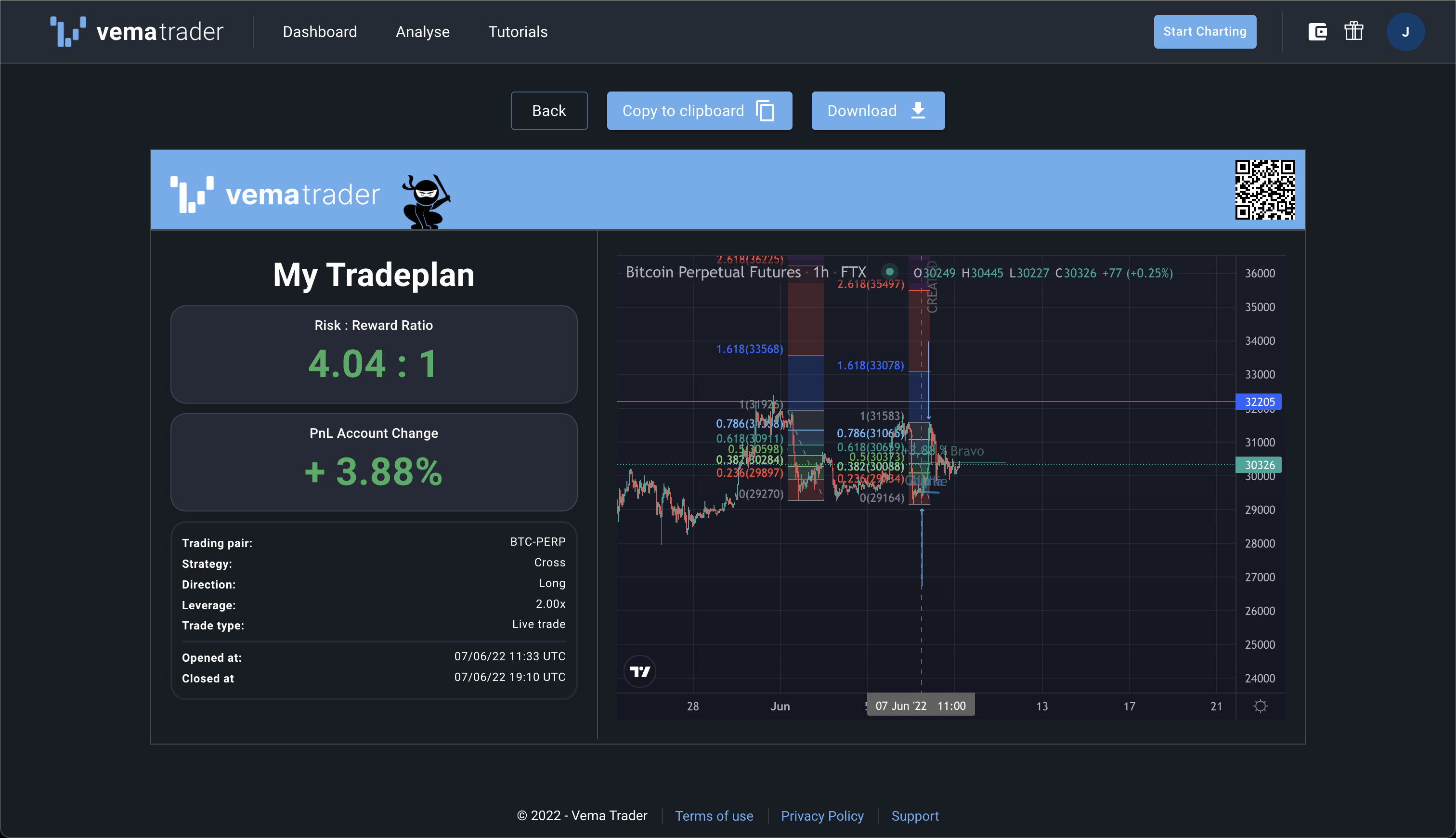 NOTE: Don't forget that you can go in the draw to win a $20 credit on your VEMA Trader account!!! Simply show off your trades using our sharable trade outcomes in the VEMA Trader Discord, Facebook, Instagram or Twitter with up to 50 words describing your trade and thoughts behind your setup. Tag our VEMA Trader handles to make sure we see your cards! We can't wait to see your incredible wins!
🐞 Bug fixes
Users should no longer be able to delete the VEMA trigger line from the chart
Addressed an issue where the show/hide chart drawings toggle in the risk details section of the trade review screen was not working while in monitoring state
Fix sporadic instances where additional trigger lines were being drawn on the chart while in trade review
Fix display issues with dates on the PnL chart on the dashboard screen.
Fixed an issue that very rarely caused a trade to execute a candle late when using WaitForCandleClose
Note
If you're not currently seeing these changes, please do a hard refresh by pressing Ctrl+Shift+R while you are in VEMA Trader.