Autofill Stop Loss and Take Profit using order lines
When you thought trading with VEMA can't get any easier! 🤯 Introducing VEMA's indicative order lines during trade creation. You will now be able to modify your TP and SL:
Directly from the chart and have the values auto-populate on the left-hand panel OR
From the left-hand panel and the order lines on the chart will adjust accordingly
Directly moving these values from the chart can save manual re-entry, saving you time to focus on what matters in life and create trades in a flash. Check it out below: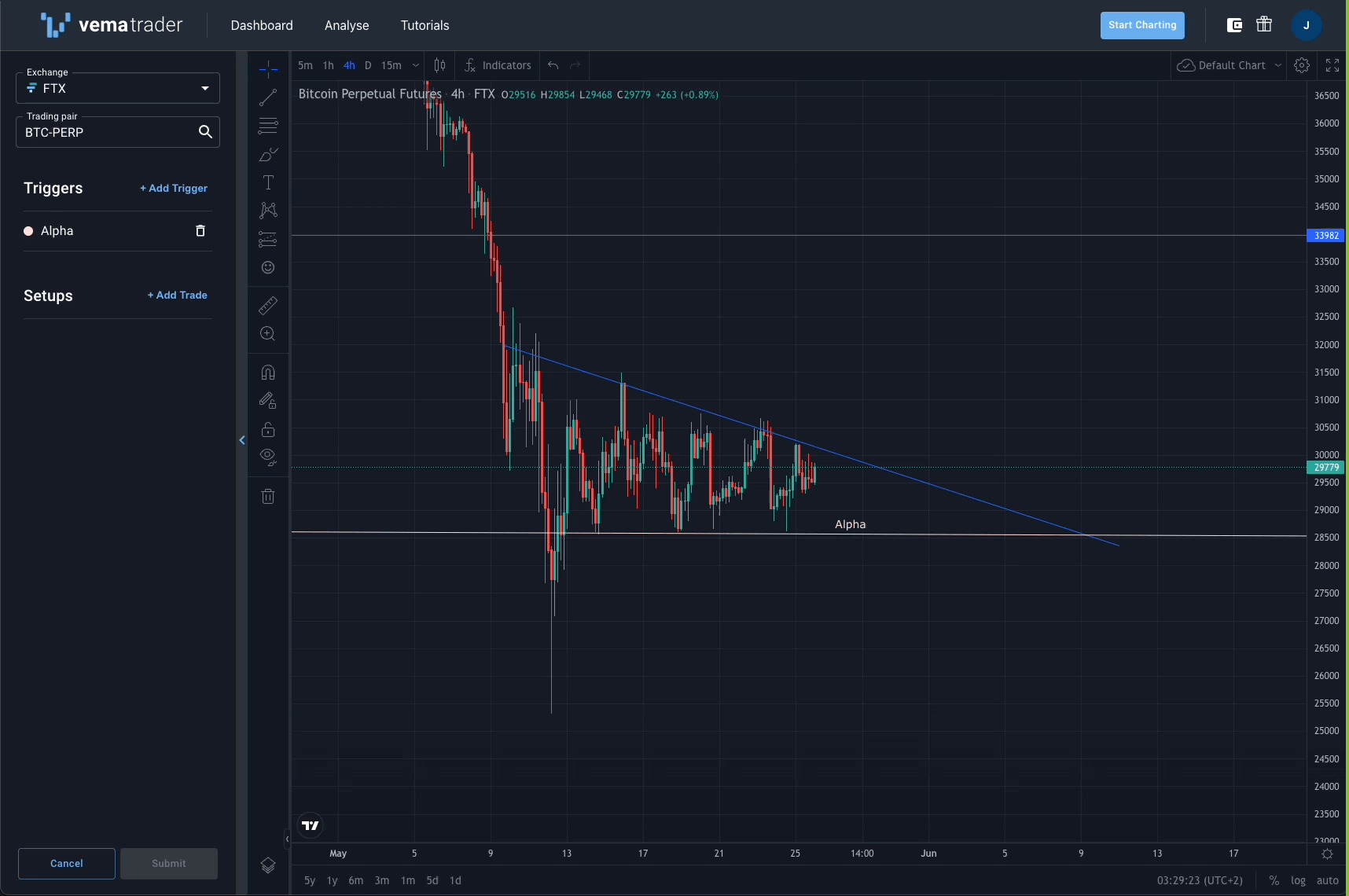 NOTE: This was a feature requested directly by our users. Check out the original feature request here.
☀️ Improvements
You will now be able to login into VEMA using your

email

OR

username

.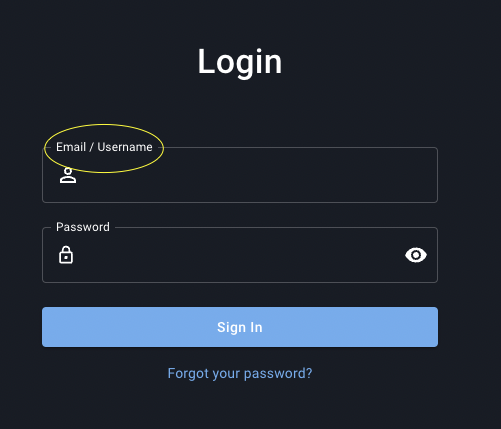 The analyse page equity curve now shows your performance broken down by exchange and exchange account.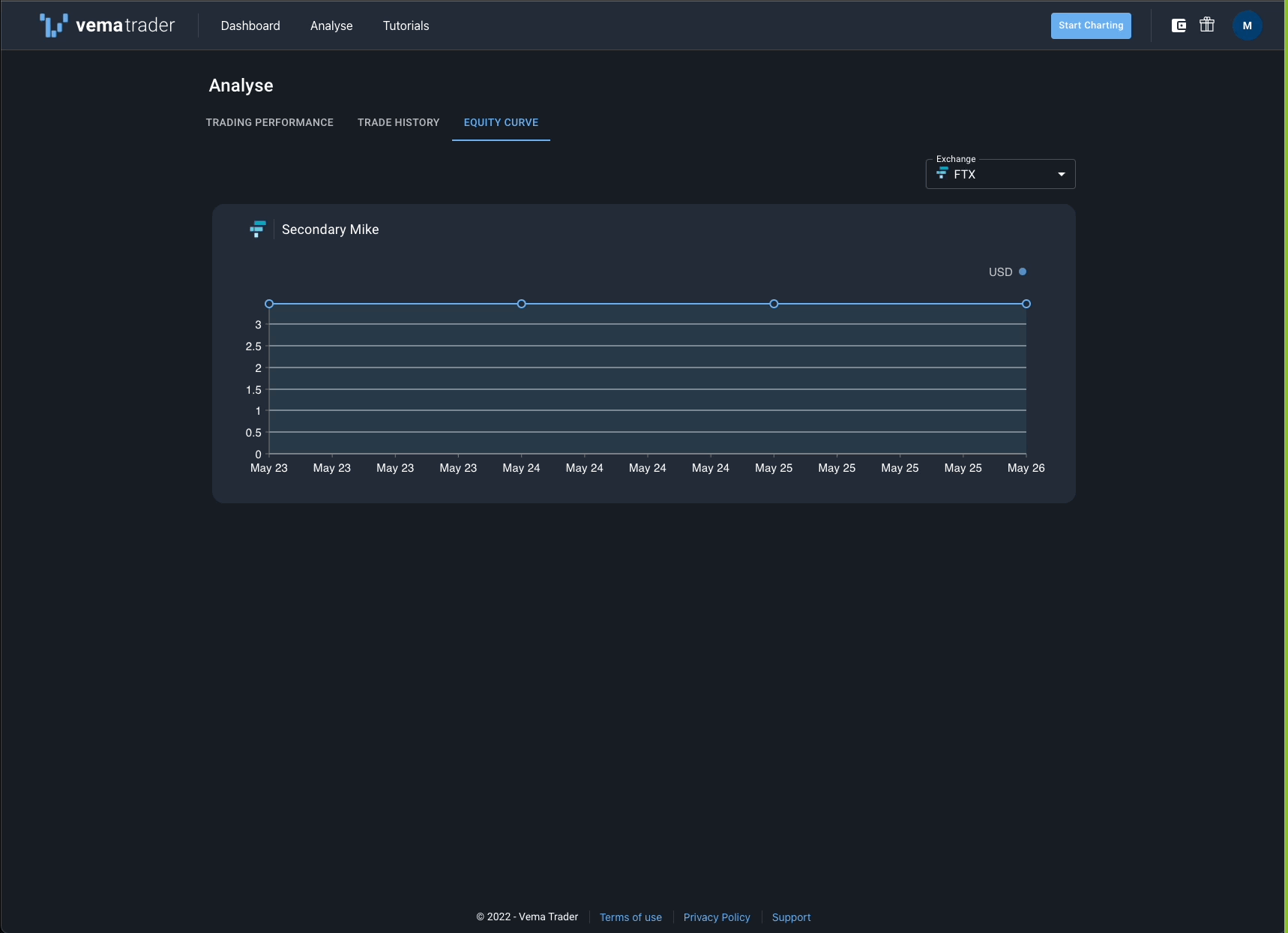 🐞 Bug fixes
Trade Create (start charting) screen
Addressed an issue where the PnL calculation would occasionally throw errors if values are 0
Addressed reported issues around the Other Side of Trendline stop loss strategy
The contract expiry warning now no longer incorrectly shows hours.
Hide Acc Margin Used field for paper trades
No longer display invalidation logs for the Break and Retest condition when no invalidation value was set.
Trade Review screen
The R:R value displayed while moving your TP on an open position now displays the correct values.
Addressed an issue where certain types of trade could not manually close.
Other
Unverified users are now able to log in and request a new verification link
Note: If you're not currently seeing these changes, please do a hard refresh by pressing Ctrl+Shift+R while you are in VEMA Trader.