What's new? 🙌
Accidentally closing VEMA or the browser? We have you covered. We have placed an alert to notify you that your changes have not been saved. (This works for all browsers)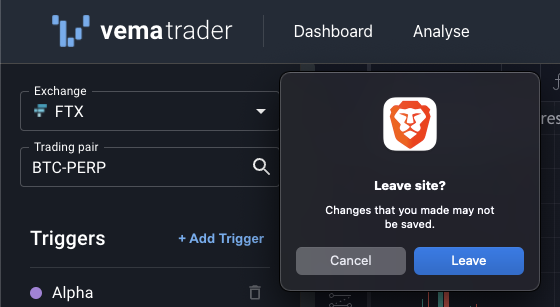 The Reset Password screen has now been changed to accept a trader's Email instead of Username.

Speed improvements on candle data loading in charts. ⚡
Bug fixes 🐞
Squash! Squash! Squash!
Analyse Cards will now load correctly when making a new card or adjusting an existing card. No need to reload the page! 🎉
Clicking "Back" on a Trade Setup that was opened via a VEMA alert email now goes back to the dashboard.
We have addressed some issues around FTX showing candle gaps when switching to lower timeframes.