Our latest VEMA release, 1.22, includes the new "Volume Increasing" condition, progress on Forex integration, as well as a number of small bug fixes and infrastructure improvements 🎉
🎉 Volume Increasing Condition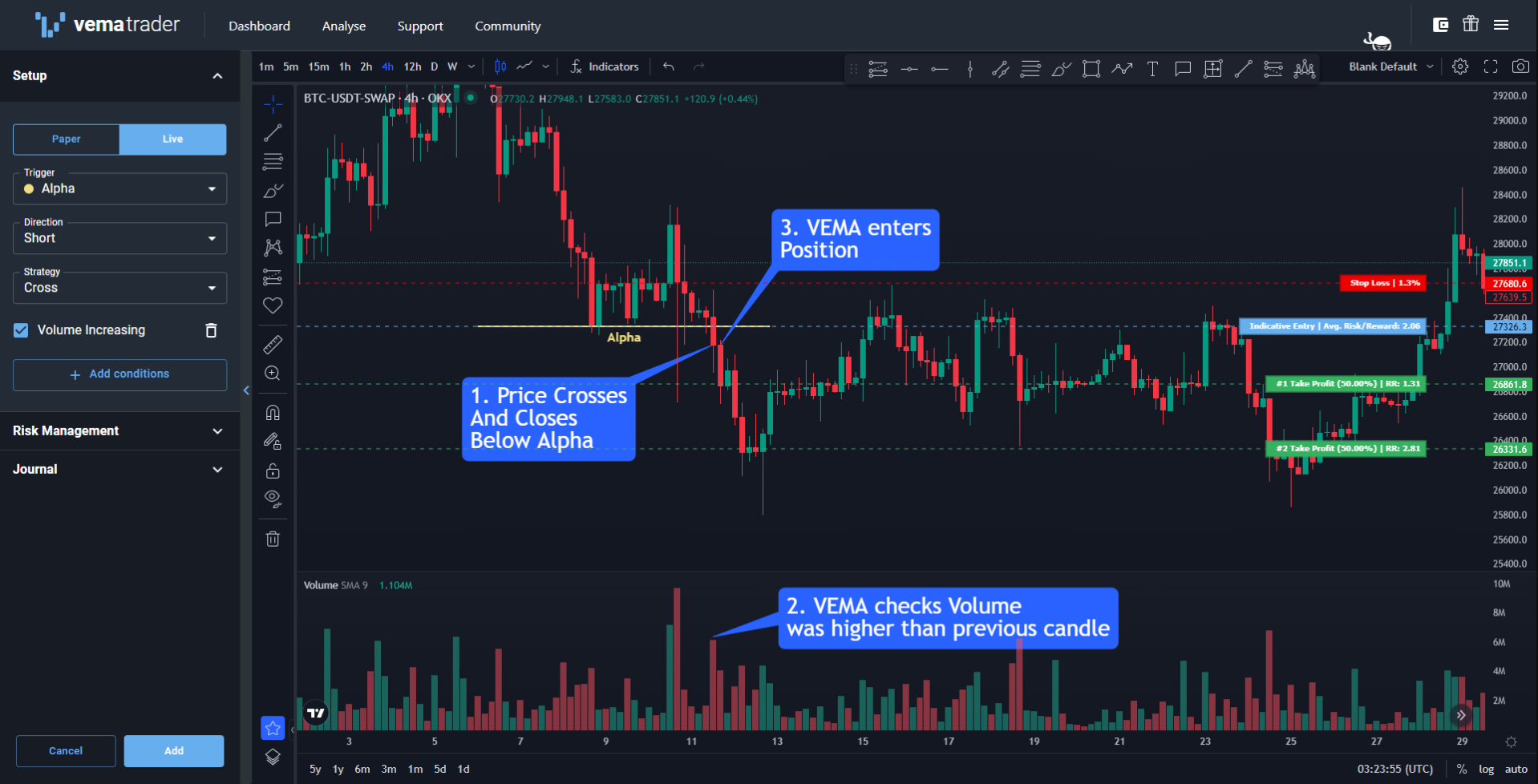 The new volume increasing condition on Cross Strategies ensures a setup will only enter if volume on the crossing candle exceeds that of the previous candle, allowing you to really confirm the move is backed by traders and less likely to be a fakeout.
You can read more about it in our entry conditions guide.
Note: Volume Increasing automatically enforces the candle close condition, as the crossing candle must close before volume can be compared.
☀️ Improvements
Updated TradingView SDK to v20.004 - bringing new improvements like the RSI 50 level automatically being marked.


Path tool improvements for visualising strategies.


Forex Progress behind the scenes.
🐞 Bug fixes
Fixed a bug where editing a trade was enforcing the Expiry Date condition on setups it wasn't initially on.


Fixed User settings issues on Mobile where users could not scroll to other tabs in their account menu.