Our latest VEMA release, 1.19, includes an exciting Ninji-guided onboarding experience for new users, significant performance and scalability candle improvements, and more 🎉
🥷
Guided onboarding experience
Have you ever been guided through a product by a Ninja before? 😉 Well, say hello to the new guided onboarding experience by Ninji, the VEMA Trader Ninja 🥷 All new users will be amazed by how simple VEMA Trader is, as Ninji guides you through tips across the entire application and creating your first trade. When you thought trading with VEMA couldn't get even easier! 💪

☀️ Improvements
Your paper trading balance is now displayed in your VEMA Trader wallet! The current paper trading balances are static values provided for informational purposes where your paper trading results will NOT impact the Paper Trading balance.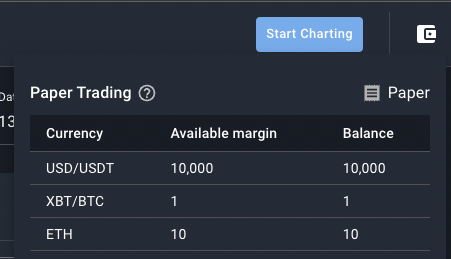 Discover your VEMA Traders account settings easily by clicking the menu/hamburger icon on the top right-hand side of the navigation bar. This has now replaced the profile icon.

Significant speed, scalability and performance improvements to our charts and candle data. This upgrade is a MASSIVE step for the team towards greater feature and market expansion!
🐞 Bug fixes
Addressed an issue where the public position size calculator was not allowing decimals and/or values less than 1.
Fixed sporadic issues where RR was greater than the Min RR set during trade creation but the trade plan would terminate.