Introducing the latest release from our development ninjas, 1.16, which includes an exciting new paper tier option!
📄 New Paper Tier Option
Here at VEMA, we want to encourage great trading habits in new traders. Going straight to Live Trading without the data to show that you have found a style that suits you can be very daunting!
To help with this we have introduced a lower cost $29 per month paper tier option to allow you to master the market without risking your capital 🎉 This tier has all the functionality offered in our Pro tier but without the live trading option. Click here to sign up if you are not already a VEMA user.
To live trade, simply upgrade your plan by clicking the avatar in the top right of the screen > My Account > Billing > Upgrade in the VEMA application.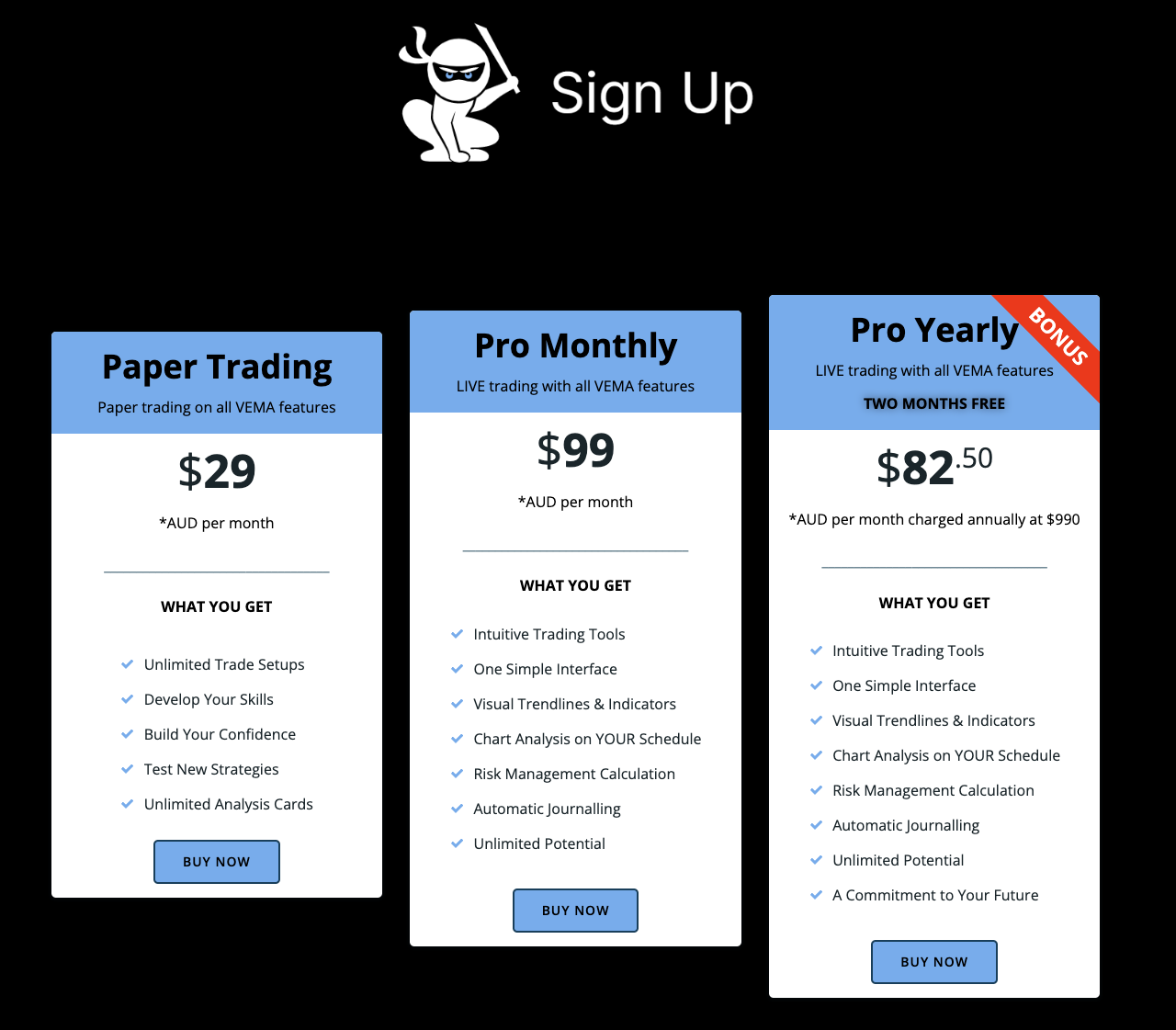 Want to step back from live trading but don't want to stop mastering you trading edge? You can downgrade from Pro to Paper at any time.