💾 Persistent chart drawings (Trade review screen)
Another highly requested feature has arrived 🎉 VEMA Traders now have the ability to have persistent chart drawings on the trade review screen.
All technical analysis and RRR (TPSL) boxes will now be displayed on the chart and in screenshots during all stages of a trade - monitoring, open and closed. It has now become even easier to analyse the market and discover patterns in your trading.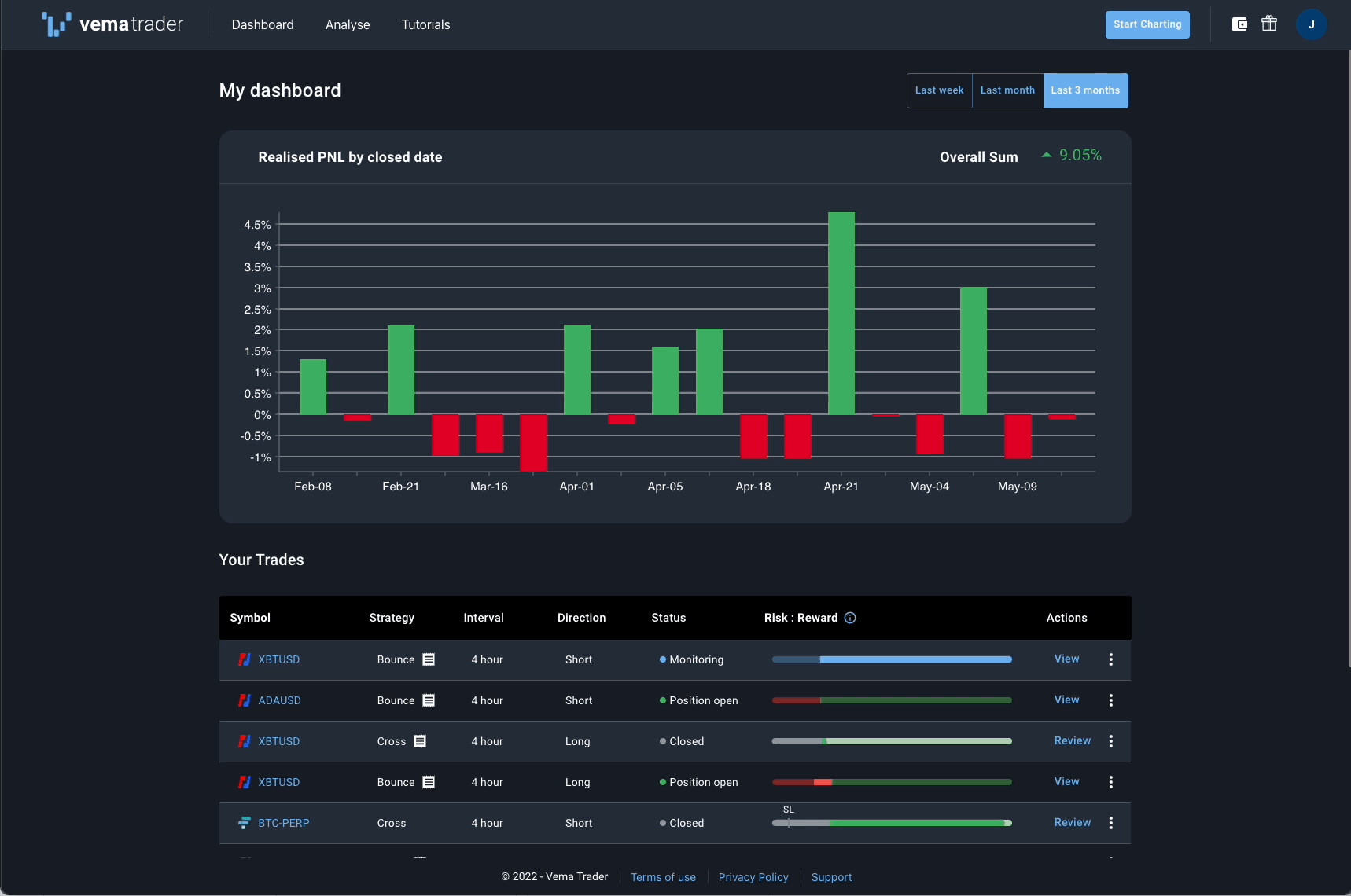 Note: Changes made on the trade review screen will not impact the start charting screen, and vice versa.
☀️ Improvements
Visual expiry date
The expiry date condition now shows a vertical dotted line on the chart to visually indicate the expiry date of the trade. You can drag this vertical line around the chart and it will change the expiry date field on the left-hand panel.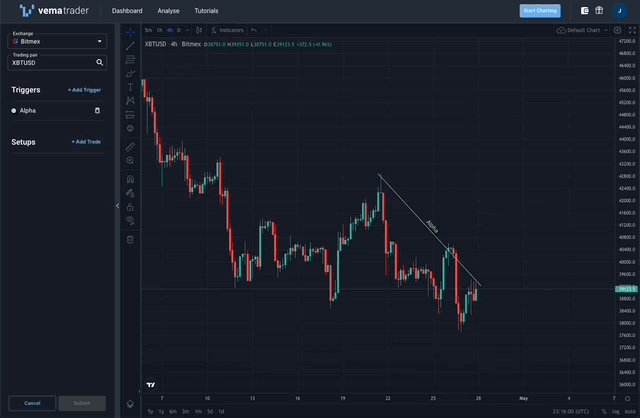 Other changes
When you create a trade, we now save you an extra click and default the stop-loss strategy type to "Fixed" in the risk management section.
UI / UX improvements to our demo version of VEMA Trader
🐞 Bug fixes
General bug fixes and improvements
Note
If you're not currently seeing these changes, please do a hard refresh by pressing Ctrl+Shift+R while you are in VEMA Trader.