💾 Persistent chart drawings & customisation (Start Charting screen)
One of our most highly requested features has now arrived 🎉 VEMA Traders now have the ability to have persistent chart drawings, without creating a trade. These chart drawings will automatically save against the selected trading pair and trade layout.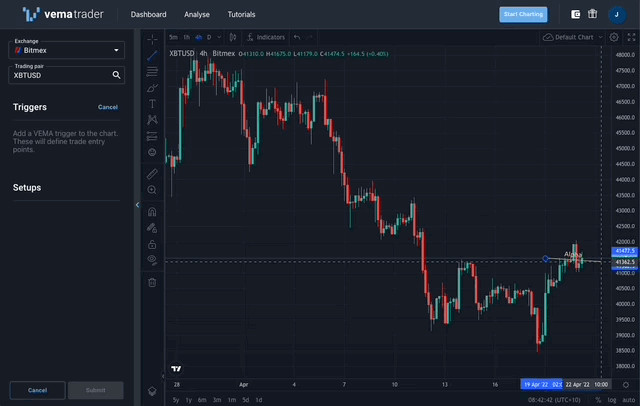 All chart settings set by you such as time zone, colour, graph type and indicators, will now persist. You no longer need to adjust your chart settings every time you set up trades in VEMA.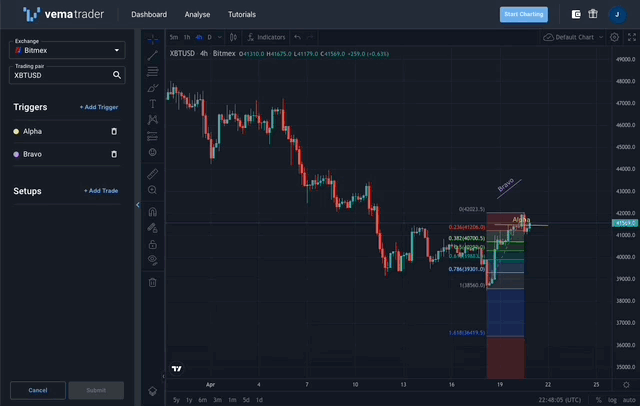 Pro-Tip: TradingView's SDK doesn't give the "New Chart Layout" option. As a workaround, we suggest making a copy of your blank chart layout when first entering the start charting screen, then labelling this copy "Blank Template". This way, whenever you do want a new empty layout, you can just make a copy of your Blank Template and rename accordingly.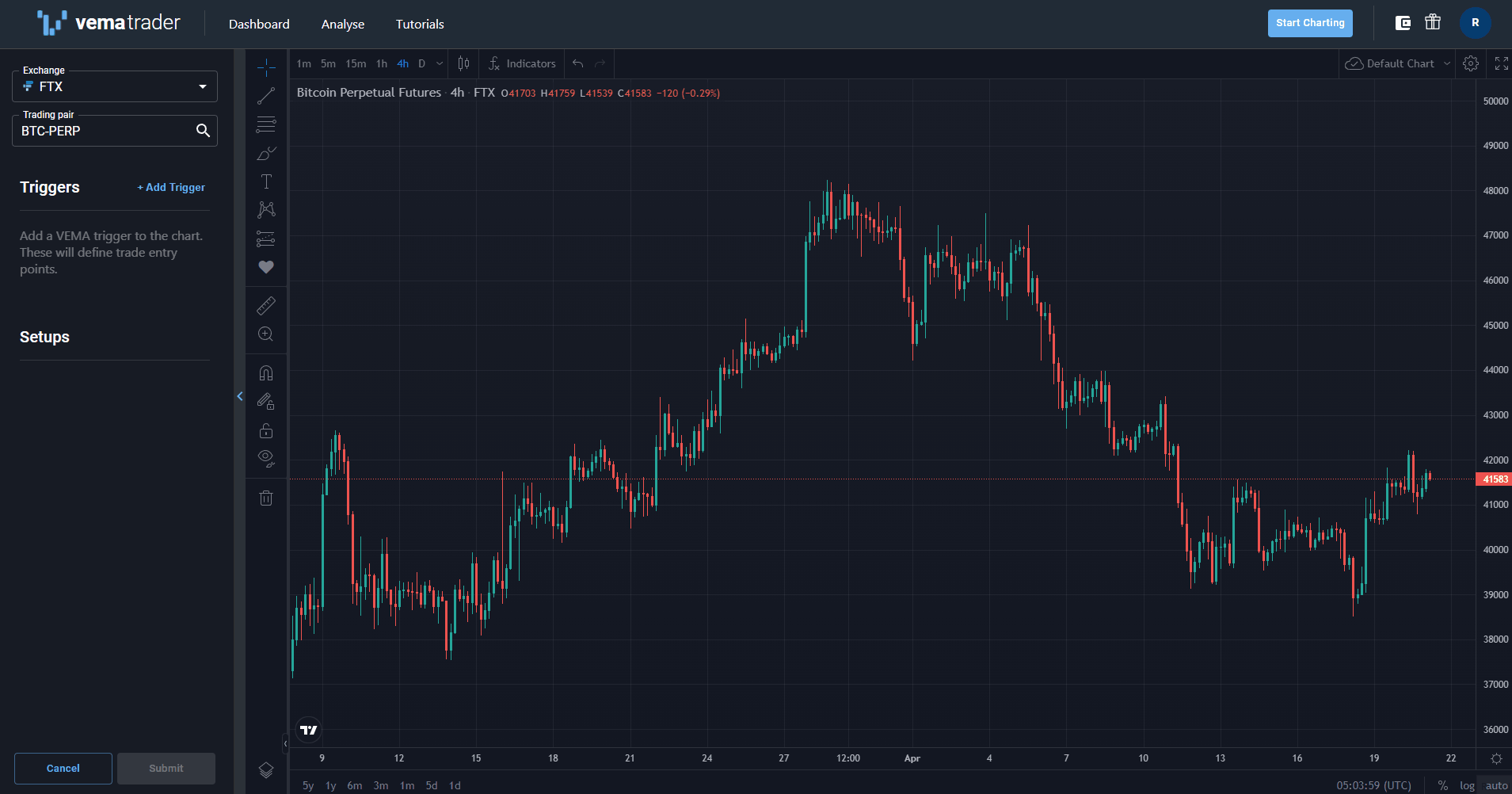 Note: The persistent charts feature is currently only available on the start charting screen. We are working on offering this functionality on the trade review screen too. Stay tuned!
☀️ Improvements
BTC will now be the default trading pair that loads on a chart. The chart will no longer display the first alphabetical trading pair on your favourite lists.
Improved position size calculations
The expiry date condition is now explicitly stated in UTC time during trade setup and review.


🐞 Bug fixes
The expiry date condition on the "start charting" can no longer be set in the past.
Fixed an issue where some users were unable to proceed with payment
Note
If you're not currently seeing these changes, please do a hard refresh by pressing Ctrl+Shift+R while you are in VEMA Trader.