Note: VEMA support will never ask for your API keys. These give access to your account and should never be shared outside of the VEMA Trader API key screen.
Create an Account:
If you don't have a BitMEX account yet, you can create one here and get a discount on fees for the first six months:

Step 1
Login to your BitMEX account and click the 'API' in the main navigation.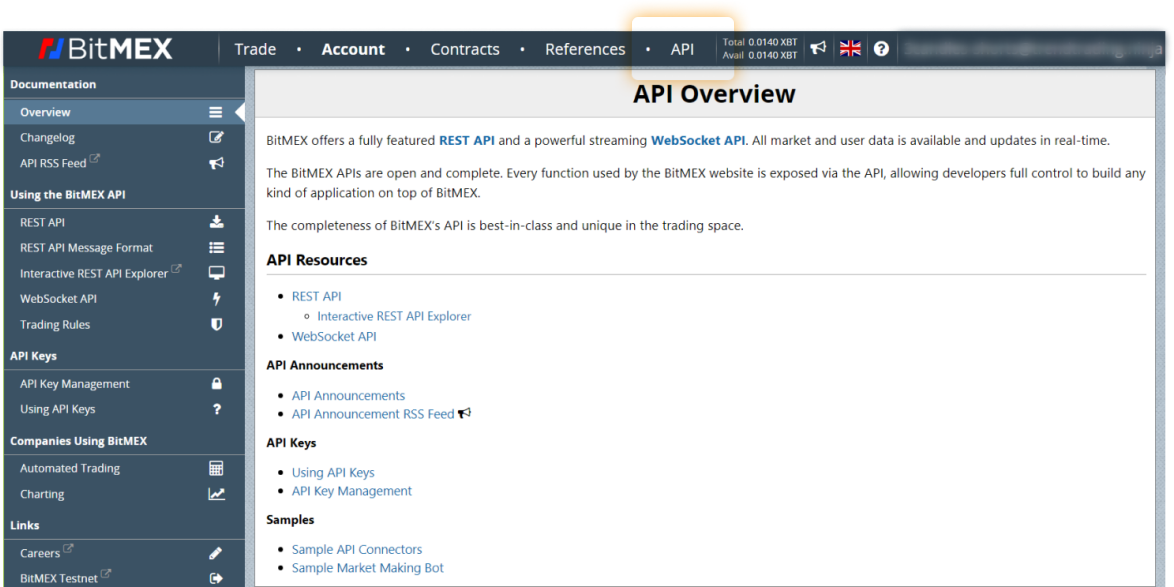 Step 2
On the left-hand menu, navigate to API Key Management.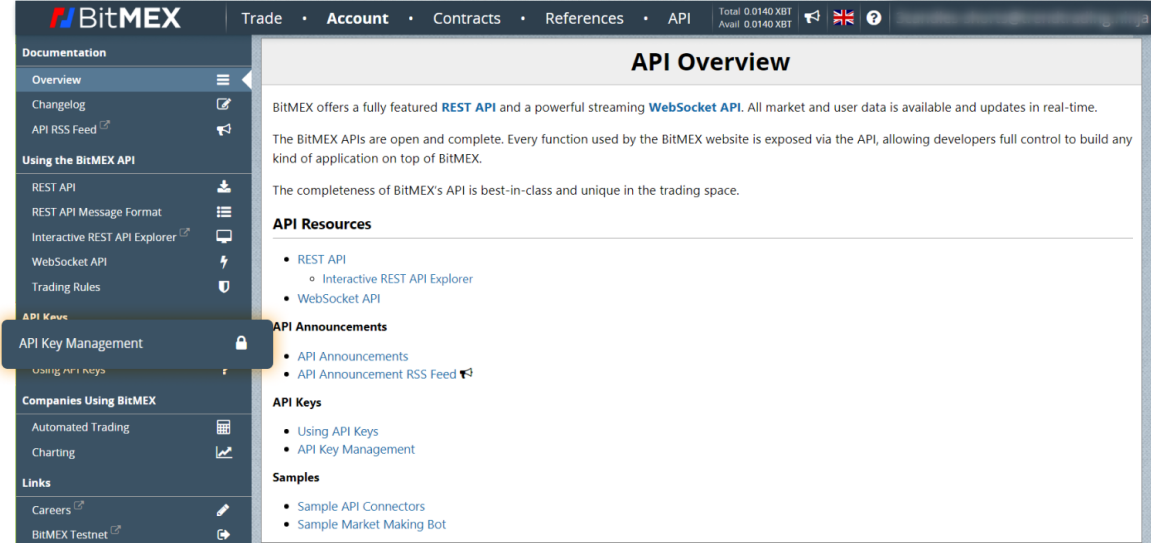 Step 3
Enter an API Name. Leave CIDR blank.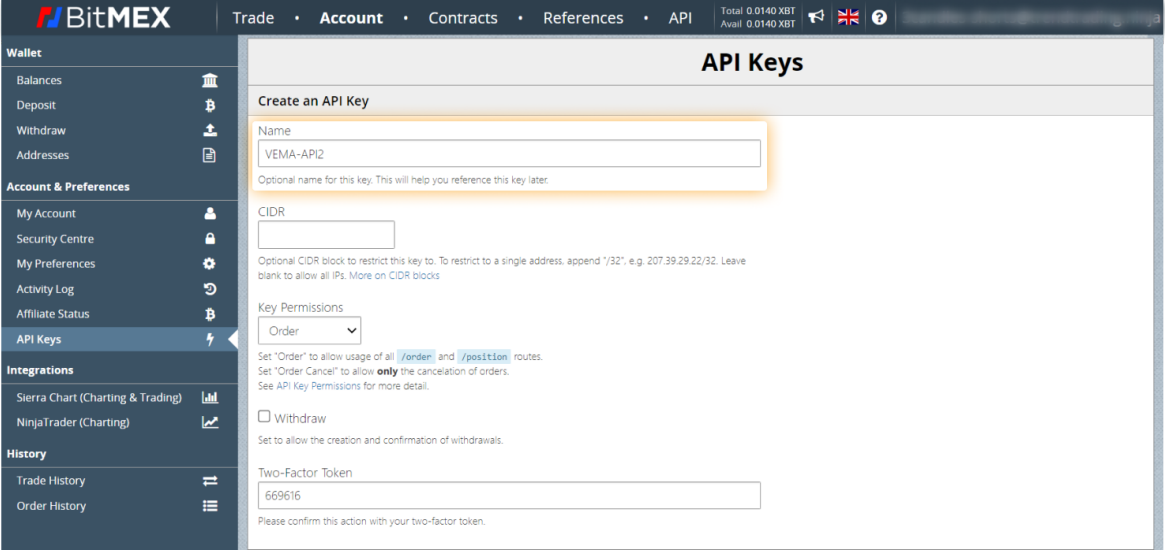 Step 4
Select key permission 'Order'. Do not click withdraw (we will not save the API key if you do).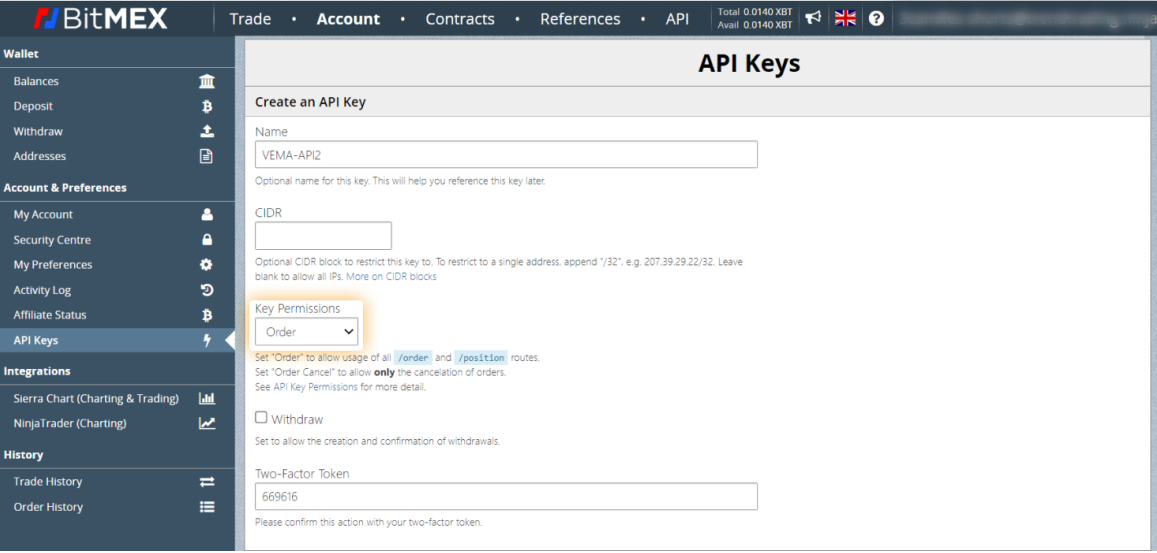 Step 5
If required enter a 2FA code. You can get this from your 2FA application.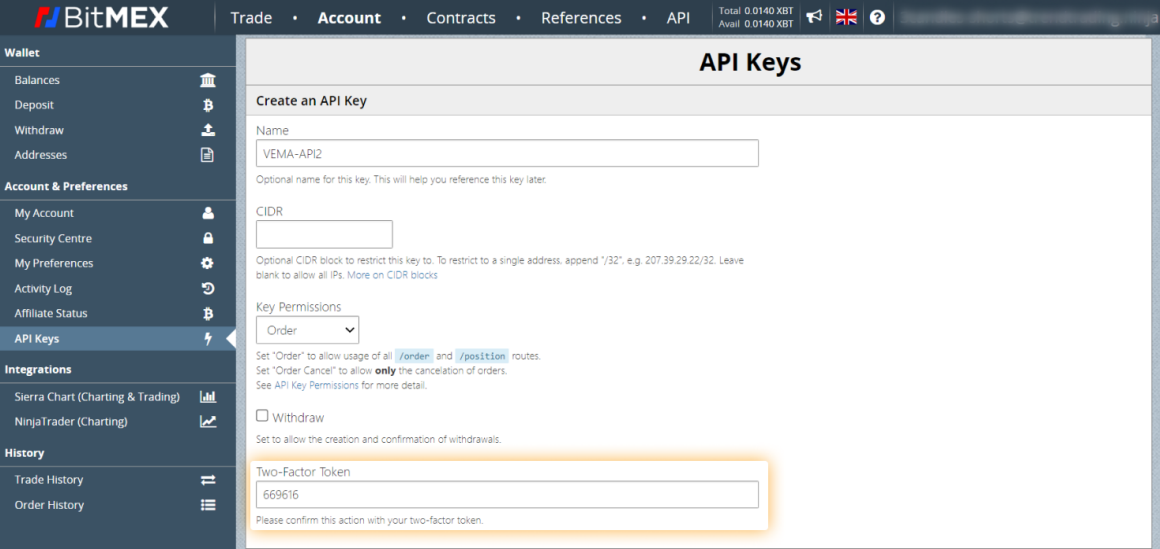 Step 6
Press 'Create API Key'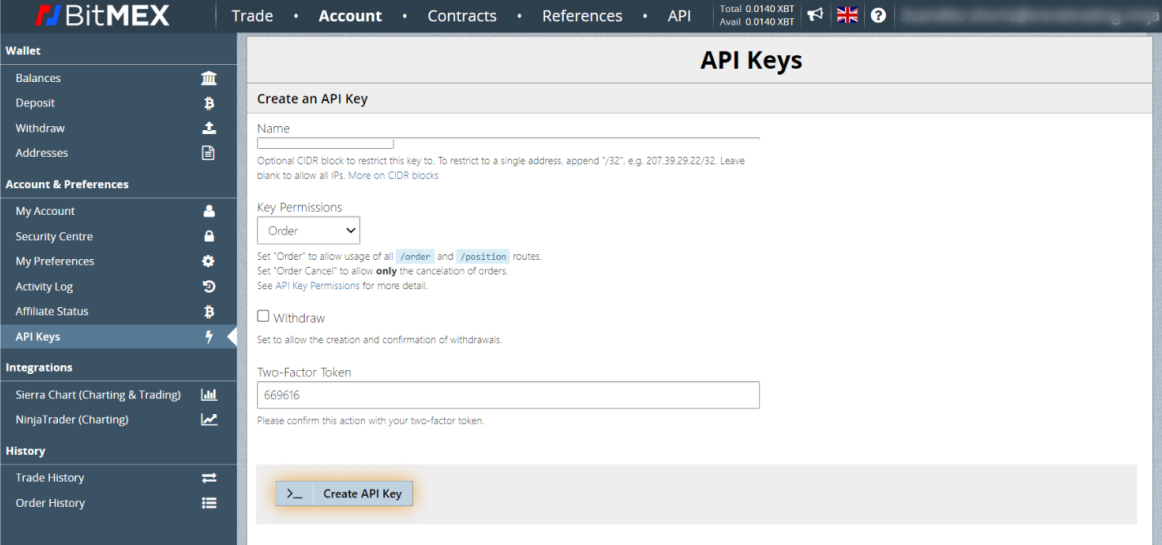 Step 7
Copy and paste the API ID and Secret into VEMA Trader, then click "+ Add Key"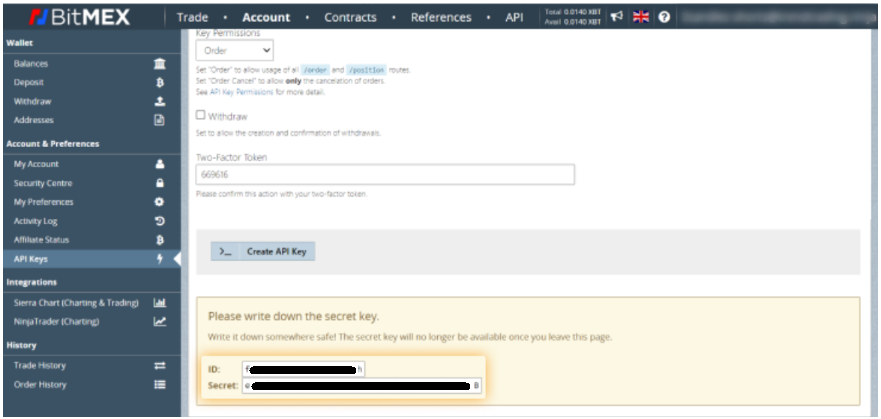 NOTE
If you experience any issues during this process, please don't hesitate to contact us at support@vematrader.com or submit a support ticket here.