Once signed up, your Forex Broker will provide you with your login details for your MT4 accounts.
Then, simply add the MT4 account details into the relevant field in the Trading Accounts section of the Account Settings screen.
Note: MT4 Logins are not the same as broker logins. Your broker account will likely be your username or email, the MT4 login needed to add the accounts to VEMA will be an account number and password provided by your broker.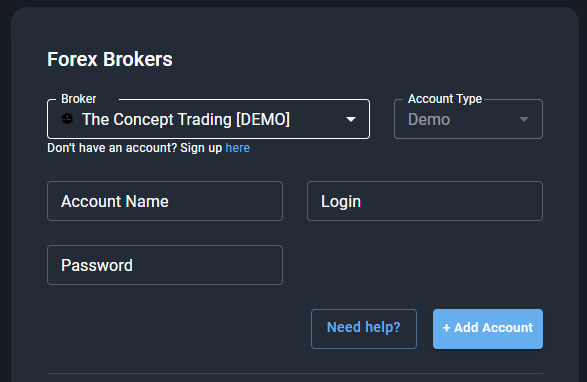 If your broker uses Live data for both Live and Demo trading, make sure you select the correct account type from the drop down.
If they have dedicated Demo data, the exchanges will be listed separately such as "The Concept Trading" (Live) and "The Concept Trading [Demo]" (Demo) and the account type locked to the relevant setting.
You'll be able to name them however you please, personally I like to refer to the account currency (AUD, USD etc).
Then click "+ Add Account", and you'll be able to trade that account directly through VEMA Trader.
Happy Trading.
The Concept Trading
1. Make sure your platform is MT4

2. Get your MT4 account number from The Concept Trading "My Account" Screen, and check if your account is Live or Demo under the "Type" Column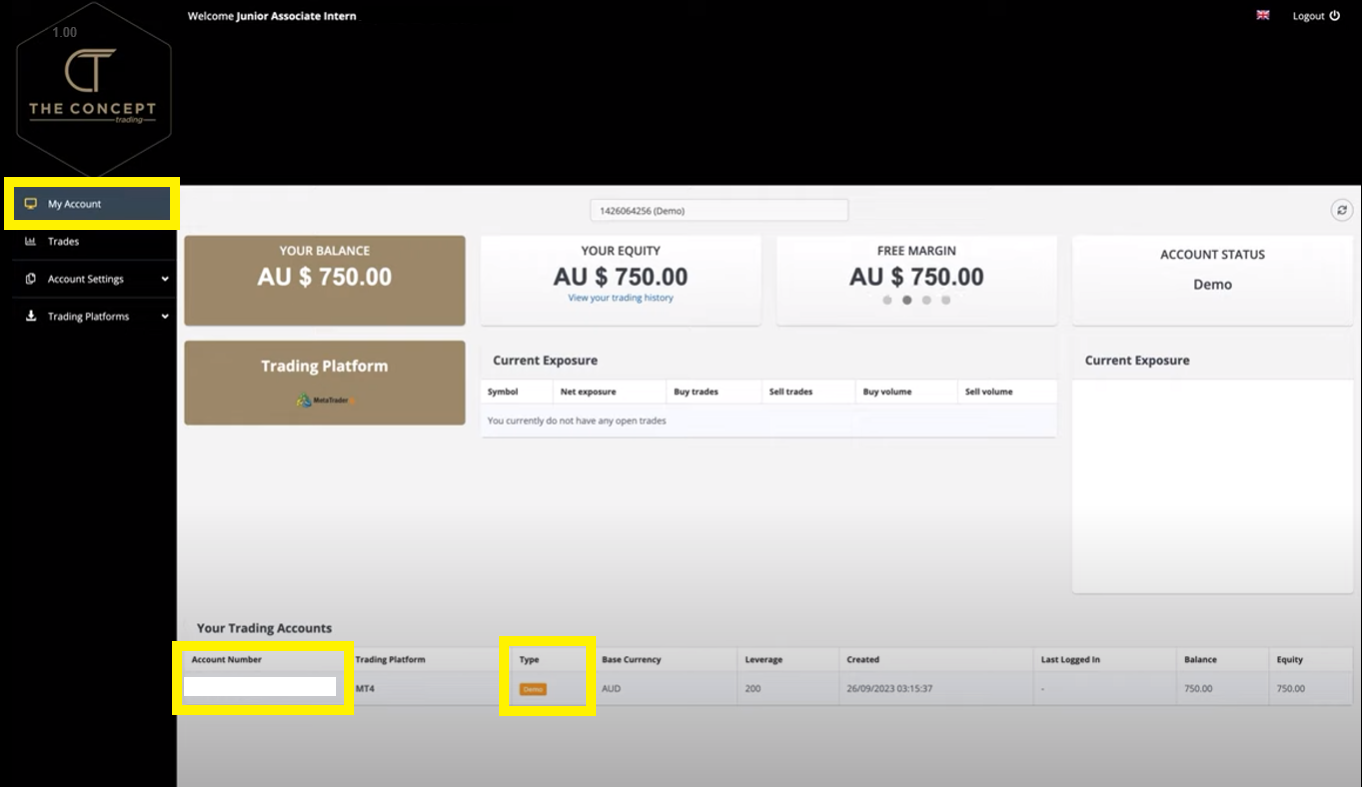 3. Get your MT4 account password - this will be emailed to you by The Concept Trading, or you can reset it on The Concept Trading's website under Account Settings - Change Password - Change Trading Account Password.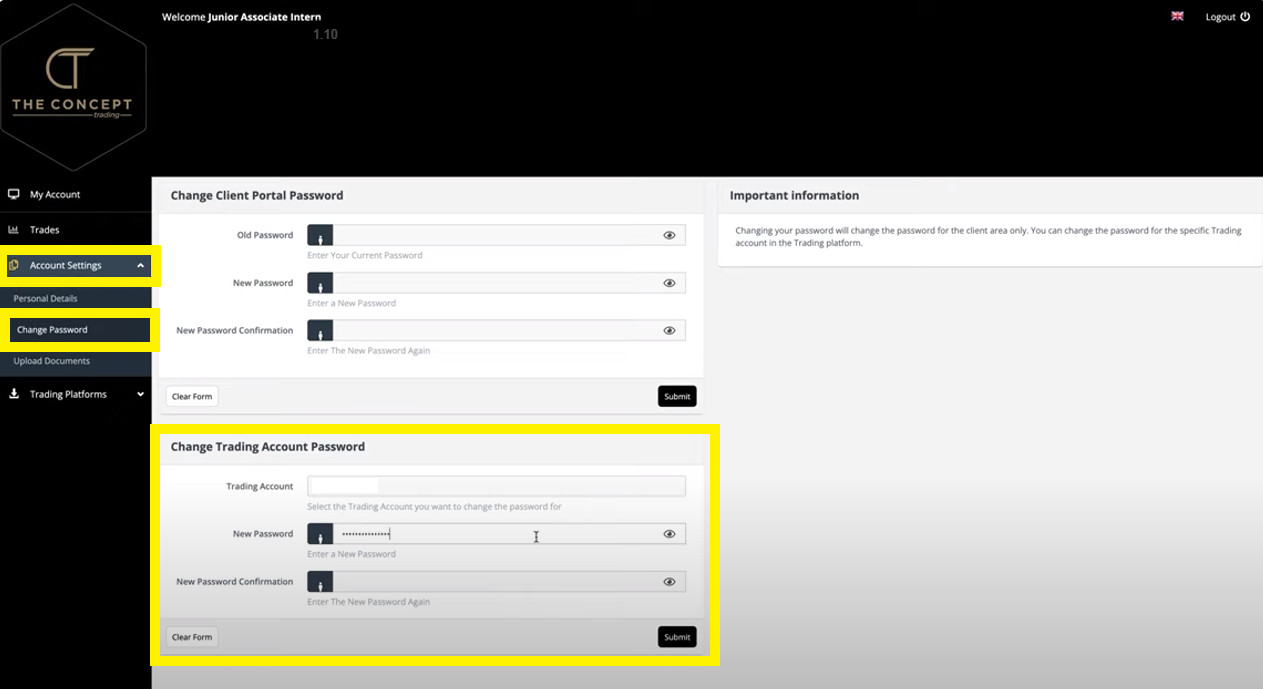 4. Go to VEMATrader and head to the "My account" - "Trading Accounts" section. Select the exchange corresponding to your account type (The Concept Trading for Live, The Concept Trading [DEMO] for demo accounts) and add your MT4 account number and MT4 account password into the relevant fields, then click "+ Add Account"